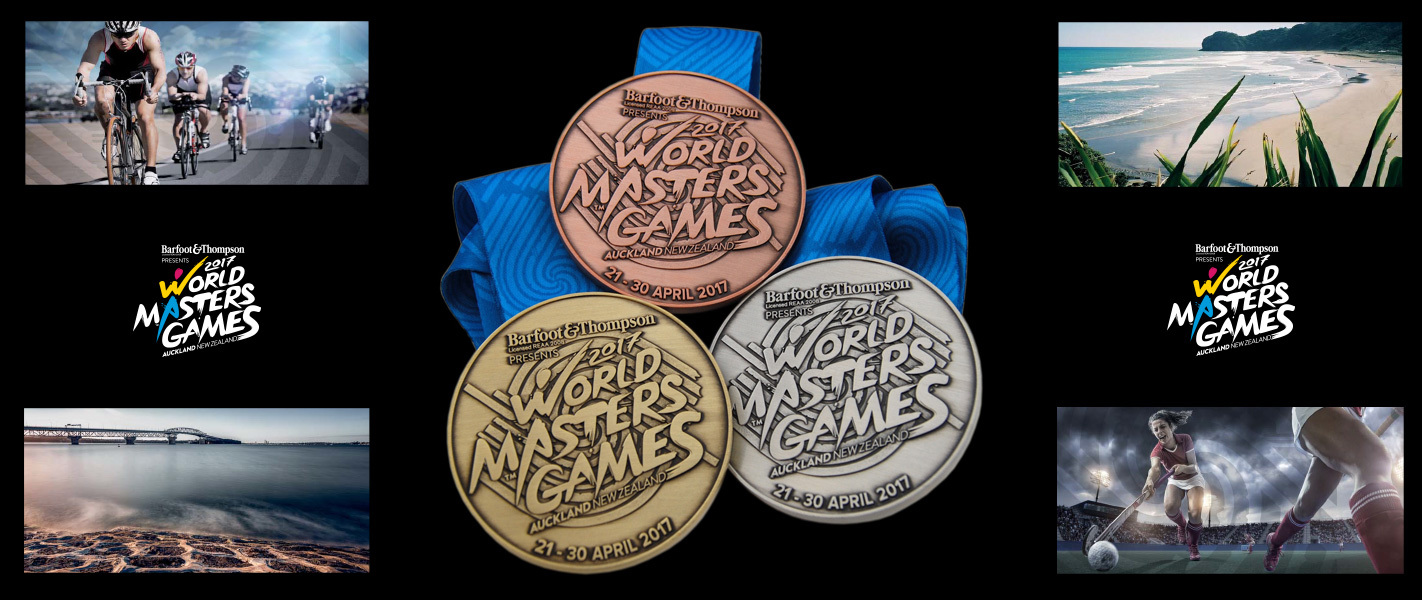 Cash's Awards, beating the odds and against a number of reputable local and foreign suppliers, has been chosen to be the supplier of choice for medals, medallions, ribbons, and volunteer pins and volunteer gifts for the World Masters Games 2017 hosted by the city of Auckland, New Zealand. The superior quality of our awards and promotional products met the exacting standards of the World Masters Games committee responsible for awarding the tender.
Taking into account the overwhelming number of competitors competing in the World Masters Games, and the numbers continue to increase each year, this multi-sport event eclipses that of even the Olympic Games to stand as the world's largest sporting extravaganza. Considering the prestige attached to being awarded a World Masters Games medal, Cash's Awards is proud to have been granted the honour of supplying these tokens of sporting victory to sporting champions.
Why we prioritize superior quality awards and promotions products
Symbols of sporting accomplishments, including medals, medallions and ribbons take pride of place in a home as they speak to the recipient's talent, hard work and dedication to a particular sporting code.
Sporting medals and medallions represents a far greater worth than monetary value can add to sportsmen and women competing at the highest level. A medal is a celebration of success to be reviewed again and again and at Cash's Awards we acknowledge this by only using the highest quality materials in the manufacture of our products and have in place stringent quality checks to ensure high customer satisfaction.
In addition to quality products we have a talented and highly skilled design team who work to custom create exclusive designs for your sporting or promotional event. We cater to the requests of different organisations including corporate and government clients offering an extensive inventory that cover: medals and award tokens, service and recognition awards and custom made promotional products. We aim to be the number one supplier of awards and promotional products that are awarded to recognize the best of human potential. Contact us today for more information on what we offer.

Related Tag: Promotional Lapel Pins