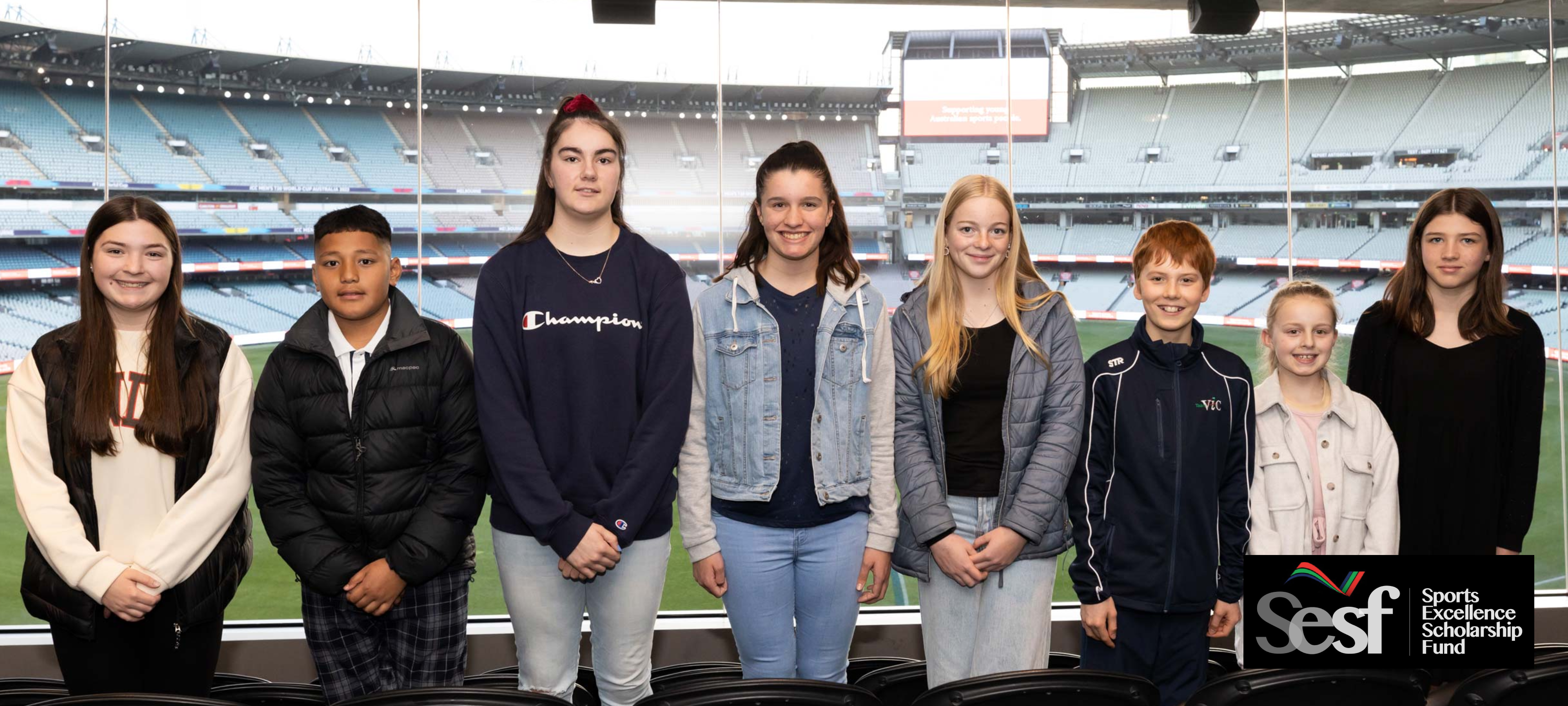 Along with recognising greatness by supplying medals and trophies for the AFL, Cash's has also been helping to make greatness possible for young Aussie athletes. For many years, we have been a sponsor of the Sports Excellence Scholarship Fund which enables children who come from financially challenging backgrounds to truly excel in their sport. Last year, Cash's began to double our usual donation to further assist the SESF in unlocking opportunities for amazing young Aussies.
The Sports Excellence Scholarship Fund has recently made a push to go national, and therefore has seen record numbers of applicants. This year, Chloe from Hughesdale Primary School in Victoria and Yunzhao from Denistone East Public School in New South Wales were the recipients of the Sports Excellence Scholarship which Cash's donation supported.
Chloe was very excited to receive the Sports Excellence Scholarship, and with the help of the scholarship was able to represent Victoria at the Australian Gymnastics Championships. She placed third all-round after the two-day-long competition, an incredible achievement for Chloe, who had not competed or trained from home for two years. She is extremely thankful for the opportunity to attend training camp and travel to Queensland to compete, and hopes to continue growing her skills to compete at the Victorian Commonwealth Games in 2026.
For Yunzhao, the Sports Excellence Scholarship provided them the opportunity to pursue table tennis. Having only just moved to Australia in 2020, the scholarship did not only provide a chance to excel in their chosen sport, but presented Yunzhao with a way to begin settling in. Competing in a team offered a community to become involved in and a path to pursue in a new place.
Cash's is extremely honoured to be involved in this program which provides amazing opportunities for talented, young Aussie athletes and we are very pleased to see the great efforts of this year's recipients. We look forward to seeing where Chloe and Yunzhao's talents lead in future.